Revised on  February 13, 2022
What Is Important In Good Blog
If you are a blogger, not getting enough leads and conversions, then this is for you. IT is a frustrating experience for anyone, who even after years has not found the key to 'how to write high converting blogs'.
For your benefit, I want to share with you here how I achieved to rank my blog ranking on Google's first page.

After taking courses from high profile coaches and practising and undergoing learning, I was experimenting with various methods and finally found how to achieve this.
The key to how to write high converting blogs (contents) is how you are able to offer to help your prospects solve an urgent problem in a unique way.
You need to generate consistent traffic of around 1000 clicks to your site- contents.
Even if you are starting today you need not undergo all the troubles and waste time. My mentor says " If you are capable of earning $ 15,000/ a month a day you hesitate is equivalent to $ 500/. So, start right in earnest. Start right earnest to master how to write high converting content If you already have a blogging site not earning. " 63% of bloggers make less than $3.50 per day."   
Only a small number of people make the grade- earn  $1,000,000/ year.
Of the many forms of  online transfer of knowledge and information, 53% is by blogging ( This is why 53% of marketers prioritize blogging as their primary content marketing strategy.08-May-2021)Meera Kothand
Other forms are audio and video. Slowly, they are catching up.
What Is Important in Good Blog print
But, at present Blogging plays a major role. That is why I want to talk about What is important in High converting blog.
In this write-up, I will tell you firstly about selecting and hosting your website. This is the basic requirement. In fact, I started blogging at WordPress.com, a free site to learn about blogging. Then I switched to WordPress.org. It is a great platform to launch your blogging career.
Selecting an attractive short Domain Name is the first step in your journey.
Hosting, I did not compromise on the quality, ease and support, even though a little costly. You need a hassle-free environment so that you are able to concentrate on writing.
Topic and Title (Headlines)
Experts say that a good attractive headline is the face of your blog. It should be telling the browser, whose attention span is in milliseconds quickly in a comprehensible manner what is in it for them.
The headline should at once resonate with their pain point and solutions. This step shows your empathy for them.
Then they are involuntarily drawn to it and curious to know.
It is for our audience we write content. Therefore knowing who our audience is crucial for success.
Our next job is selecting a topic. Questions to find out a relevant topic.
There are many human needs and they face many problems. Select an area in which you can personally relate.
Narrow down to one single experience, that you have overcome
Find out who would need this information and how it would solve their problem.
Let your Title reflect the intent and the value.
Questions and challenges are the search idea – bear this in mind
Use minimum words to easily read and understand.
H1  Title Tags
In blog writing always use the H1 title tag. Bloggers use keyword search. Focus keywords help you maximize your searches aka traffic. And how difficult or easy it is to rank Search Engine Result Pages ( SERP )
First Paragraph
It is the entry into your blog after the person has satisfied that there is some valuable information is there in it. To make them read further, you need to tell them what is it they can read.
The most important fact is that the browsers'  attention span is very short and they are in a hurry to decide quickly whether to continue reading or quit. Nobody wants to struggle. Bear this throughout the blog.
Whether it is text, audio or visual.
Body of the Blog
Here you are going to write the main text:
You can categorize it as:
Concepts  ( Core Ideas )
Strategies  ( Enhance user experience )
Skillset to achieve
Tools used
Summary, conclusion
Call to action
What are the Concepts involved?
Depending upon the context a blog is written. The main purpose is to share one's knowledge, information, techniques and reviews about any chosen Niche topic.
Usually, bloggers stick to a particular Niche so that their audience comes to them hoping to get the latest updates and in-depth information.
In addition to their own material send links, to other sites where the audience can get some additional data or perspective.
 Strategies used to connect sub-topics
Like we have seen earlier, write more about the Context,
elaborate more about the purpose, what benefits and profits wait for them. What consequences will result from not using it?
Sources from where the browser would be able to find supplements and statistics if any.
These ideas connecting one another are made into paragraphs with suitable H3 and H4 titles and supporting images and videos.
Skills one needs as a Blogger.
I would personally place the highest priority on " Communication Skills " Lucid, Clear and without any fluff must be the style to write.
Use power words that convey emotions. Also, to connect one sentence with the following sentence in a logical manner by using the transient words (example: Therefore, Consequence)
Using images to convey ideas is essential. Browsers run through a blog fast. Images can make it easy.
Directly addressing the browser as if we are talking to a friend is always recommended. Employ conversational style.
Tools and Plugins to help
We use tools and plugins to speed up our writing. At the same time, they also help us improve the quality.
is the first tool that becomes handy to find out your keyword. Used by bloggers widely to ascertain what keyword people are searching, ranking difficulty, and other such data.
Writing aid Grammarly
Grammarly is a good tool used to correct spelling and Grammar.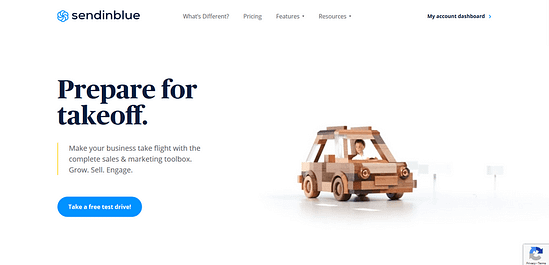 Bloggers agree on Sendinblue is versatile for campaigns to promote.
I use Yoast for SEO effectively.
It is common practice to write long-form blogs of 2000 words long. But, I have also seen some blogs even if they are a thousand words rank. All that matters is the relevance to the topic and how useful the article will be.
Meta description and SEO
Becoming aware of the fact that what the browser sees on SERPages is your Meta description. It is like an introduction to your blog. Therefore utmost care is necessary while writing it. Note the following points:
The optimum length is 155 characters.
Write actionable description
Indicate a call to action so that browser takes action
Using Keyword in the meta description is essential
Keyword and content should be relevant.
Uniqueness prompts curiosity and the browser is tempted to click through.
Conclusion
I firmly believe that a well-researched article, with enough data and with proper formatting, and well-compressed quality images are the answer. Internal and External links should be placed in the blog. It gives authenticity to the write-up
We need to read quality, high-ranking blogs so that it helps to learn the strategies followed by them.
Most bloggers, aggressively promote their blogs on social media. It is an effective method to show reference while answering questions on Quora.
Hope this article on how to write high-converting blogs has given some insight. And you are able to get better results.
Please, sign in and register. You would update, while I feel encouraged to post more.